GLOBAL STOCKS ON TRACK TO END STRONG 2016 ON A SOFT NOTE
SEOUL, South Korea (AP) — Global stocks are ending a strong year on a soft note, with European markets down and Asia making few gains on Friday.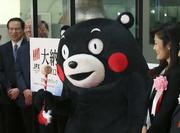 The euro jumped higher against the dollar for no clear reason, though thin trading volumes in currency markets tend to exacerbate moves.
KEEPING SCORE: Britain's FTSE 100 fell 0.3 percent to 7,102 while France's CAC 40 declined 0.2 percent to 4,830. Germany's DAX was also down 0.2 percent, at 11,427. Futures augured a lackluster start on Wall Street, where major indexes have hit a series of record highs in recent months. Both Dow and S&P futures were up 0.2 percent.
CURRENCIES: The euro saw a mysteriously big rally during Asian trading hours, jumping from $1.0490 to $1.0650 in a matter of minutes before easing back somewhat. Analysts said there was no apparent reason, though end-of-year book settling by traders and banks can cause big fluctuations in markets when trading is thin, as it is this week. By midmorning in Europe, the euro was up 0.7 percent at $1.0559. The dollar strengthened to 116.83 yen from 116.37 yen.
ANALYST'S TAKE: "Today's price-action proved that shallow market depth can trigger some sharp and volatile moves, without any major news releases," said Haresh Menghani, analyst at FXStreet. "Hence, investors are likely to remain cautious and would refrain from committing to any directional bets ahead of New Year's weekend."
ASIA'S DAY: Japan's Nikkei 225 fell 0.2 percent to 19,114.37 and Hong Kong's Hang Seng index rose 1 percent to 22,000.56. China's Shanghai Composite Index was up 0.2 percent to close at 3,103.64. Australia's S&P/ASX 200 dropped 0.6 percent to 5,665.80. Markets in Southeast Asia were higher. South Korean markets were closed for holiday.
OIL: Benchmark U.S. crude added 17 cents to $53.94 per barrel in New York. The contract fell 29 cents on Thursday. Brent crude, used to price international oils, shed 8 cents to $56.14 a barrel in London.