Girls' Generation member cast as heroine of Chinese web drama
SEOUL, July 25 (Yonhap) — A member of South Korean girl group Girls' Generation was cast as the heroine of a Korea-China joint web drama, a local promotion agency said Monday.
Seohyun, the youngest of the eight-member act, will play the female lead character Dong Puti in "Canvas the Emperor," a romantic comedy show based on a popular Chinese romantic fiction, according to the South Korean entertainment promotion agency The Tictalk.
This is the idol singer's first main role in a drama, following the widespread trend of K-pop idols taking up big roles in Chinese dramas as a stepping stone for a gradual transition from singing to acting.
Previously, the 25-year-old played a supporting role in SBS' "Passionate Love" in 2013. In late August, she will play a supporting role in another SBS show, "Scarlet Heart: Ryeo."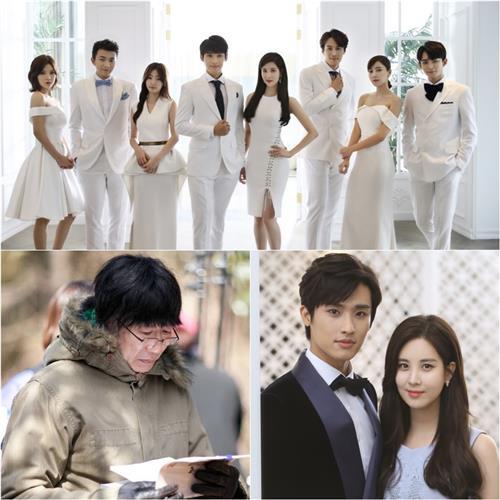 Chinese rising star Zhang He will co-star in the drama that will be directed by South Korean producer Hwang In-roe, best known for hit television shows "Goong," "Mischievous Kiss" and "The Return of Iljimae."
"Canvas the Emperor" is a story about Tang Zhong (Zhang) who happens to make a debut in the entertainment scene on behalf of his twin brother. Tang's encounter with Dong (Seohyun) is not a friendly one, but the two end up in a heart-pounding romance.
Also cast in the drama are South Korean actors Song Ha-yoon, Baek Jun-seo and Choi Youn-so.
"We will start shooting the show in late August, entirely in South Korea," said Kim Ji-woo, the chief of the South Korean drama producing company King Joy.
"The young Korean and Chinese stars and director Hang In-roe are showing excellent teamwork," he said. "We are also taking on the responsibilities of strengthening Korea-China cultural ties with a well-made production."