Gambling allegations rock Samsung Lions ahead of Korean Series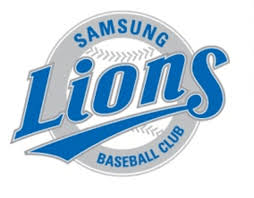 By Chung Hyun-chae
Three Samsung Lions pitchers are under investigation for allegedly gambling overseas, according to local broadcast reports.
The timing couldn't be worse for the defending champions as they are vying for a fifth straight Korean Series championship. 
According to TV Chosun, a cable news channel, three "core members" of Lions pitching staff gambled a significant amount of money at a casino in Macau on three occasions after last season was over.
The Korean government practices extraterritorial jurisdiction when it comes to gambling.
Prosecutors reportedly detected their illegal activities during their roundup of a local crime ring that organized gambling at casinos overseas and loaned money to gamblers. They found the names of the three baseball players on the gang's guest list, on which several business people were also included.
Those players allegedly gambled hundreds of thousands of dollars by borrowing money from the gangsters, and repaid them in Korea.
"We are trying to verify the truth in multiple ways and will take appropriate measures if it turns out to be true," the club spokesman said.
The Lions accomplished an unprecedented feat in Korean baseball history by clinching a fifth straight pennant during the regular season that just ended.
Given that the club has been solid throughout the season, boasting explosive batters and strong pitching, the gambling scandal could be detrimental to the team's chances in the upcoming Korean Series, which is scheduled to begin later this month.
"We are now headed for our big event. We should think how to settle the matter," Lions manager Ryu Jong-il said.
It is not the first time that the Lions have been hit by gambling scandals. In 2008, Samsung players were found to be involved in illegal gambling on the Internet.
The police confirmed that 16 baseball players were involved, including 13 from the Samsung Lions, by tracking bank accounts of a gambling site operator.
At that time, the club explained that the players gambled because of stress caused by the pressure of the games.
Earlier last month, 26 former and current athletes were booked for match-rigging and illegal gambling, including basketball players, judokas and wrestlers.