Fact vs. fiction in TV drama
MBC period piece stirs debate on 'fictionalized history'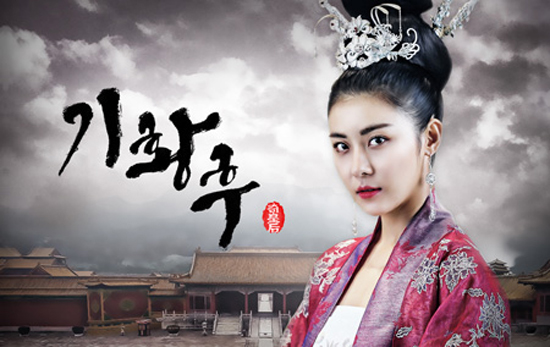 By Do Je-hae
Much has been said about the new MBC drama "Empress Ki" before it started airing on Oct. 28, mostly regarding its historical inaccuracy.
The highly-anticipated TV comeback of star actress Ha Ji-won in the lead role of the titular Qi Empress was not enough to silence criticisms about fictional elements regarding the characters and in the storyline. One of the most sought-after actresses, Ha led the success of several period dramas such as the 2003 "Da Mo" and 2006 "Hwang Jini."
At the core of the debate on "Empress Ki" is a tricky question — how much fiction should period dramas accommodate without compromising their identity?
This is not the first time that a period TV drama, or "sageuk," has been hit for containing departures from historical facts. A similar controversy followed after SBS aired a drama about one of the most notorious royal concubines of Joseon Kingdom (1392-1910) in June.
When MBC announced early this year its plan to make a drama out of the Qi Empress's story, it was met by hostility from some critics and fans even before filming began. Korean period dramas have a pattern of focusing on the success stories and heroic deeds of the main characters. To glorify a Goryeo-born Chinese queen who instigated a military attack on her native land is considered unfitting for Korean TV. Also insulting for Koreans is the portrayal of Goryeo as a powerless state under the influences of the Yuan Dynasty.
A recent press conference added to the controversy, particularly when actor Joo Jin-mo dismissed it by saying; "We are not making a documentary. This is a TV drama."
So far, only two episodes of Empress Ki have been aired. To avoid further confusion, each episode is followed by a caption that reads "some of the characters and places in the story are fictional."
The writers and producers have shown no signs of altering their original intention of depicting the "heroic life of and political ambitions of Empress Ki and her love story that has never been shown on Korean TV before," according to a press release.
Despite the ongoing controversy, or perhaps because of it, Empress Ki has done quite well in terms of viewer ratings. After just two episodes, the drama is currently ahead of all others in the same time slot at 10:00 p.m. on Mondays and Tuesdays.
As one of this year's most anticipated sageuk, the drama has gained positive reviews for strong acting skills from most of the main characters and a gripping background filmed in scenic locations in China. Much of the earlier episodes were filmed at the Hengdian World Studios located in Hengdian, China.
But there were voices of concern with regard to its main characters, Empress Ki and the Goryeo king portrayed by Joo. "In the first two episodes, the Qi Empress is portrayed as a brave female warrior. If this pattern continues, it may lead to building a positive image of the empress," said Yoon Seok-jin, a teacher at Chungnam National University. "When creating a historical drama, the writers should be mindful of keeping their stories authentic."
One of the problems with Empress Ki is that there have been few instances in Korean broadcast history where this Yuan Dynasty queen born in the Goryeo Kingdom (918-1392) has been the subject of a TV drama. Therefore, viewers, particularly the younger generation, have not been able to form a clear judgment about who the Qi Empress is and why she is an inappropriate choice as a heroine of a Korean historical drama.
Quest for authentic 'sageuk'
The debate surrounding Empress Ki has been generated mainly by disenchanted critics and history buffs who have complained that the days of authentic sageuk have ended since the beginning of the new millennium.
The heyday of sageuk in the 1980s and '90s produced several masterpieces, such as the 1996 KBS drama "Tears of the Dragon" that continues to earn praise for enticing viewers while retaining historical integrity.
The screenplay for Empress Ki is by renowned writer Jang Young-chul, whose previous works include the 2006 TV series "Dae Jo Yeong," one of the most critically-acclaimed sageuk.
Unlike most sageuks, Empress Ki is about a powerful female. It also sets itself apart as a mega sageuk that contains 50 episodes, which is much longer than many of the period pieces these days with no more than 25 to 30 episodes. Due to these distinctive elements, there had been much expectation for the series from fans who wished to see Empress Ki establish itself as an authentic sageuk. It remains to be seen whether the drama will fulfill such expectations.
The success of the drama is important to MBC, which has been considered an underdog to KBS in the sageuk department. MBC has been trying to outdo KBS for a long time, with sporadic success.
In response to the critics' call for the restoration of authentic period pieces, KBS is preparing to air "Jeong Do-jeon" set in the founding years of the Joseon Kingdom in January 2014. Jeong Do-jeon (1342—1398) was one of the most powerful aristocrats and politicians of his time and a close supporter of King Taejo, the founder of Joseon.
The program will feature some of the most brilliant sageuk actors, such as Lim Dong-jin, the star of the 1998 "King and Queen" on KBS.
"We will do our best to make a piece that counters the mounting criticism against historical dramas," said Kang Byeong-taek, producer of Jeong Do-jeon, during a recent meeting with actors. Uniquely for a gathering of drama crew and actors, it started with a lecture by a historian on the early years of Joseon Kingdom for a deeper understanding of the times and key figures.