Chaebol face 2nd round of probes for bribery related to impeached president
SEOUL, March 14 (Yonhap) — South Korea's major business groups face another round of investigations for their alleged involvement in the bribery scandal that led to the impeachment of President Park Geun-hye, industry and legal sources said Tuesday.
Prosecutors at the Seoul Central District Prosecutors' Office took over the bribery case late last month when a special counsel concluded its probe.
The Seoul Central District Court began its trial on Lee Jae-yong, vice chairman of Samsung Electronics Co., who was indicted with physical detention over suspicions he gave or promised 43.3 billion won (US$38.3 million) in kickbacks to Park's friend Choi Soon-sil in return for the government's backing of a merger of two Samsung affiliates in 2015.
The independent counsel focused only on Samsung and transferred the investigation into several other family-run conglomerates, called chaebol here, to state prosecutors, citing a lack of time.
Samsung and other big businesses face another round of investigations after undergoing a parliamentary hearing and numerous summons by investigators since October last year.
The probe comes amid growing protectionism after the launch of the Donald Trump administration in the United States in January and China's economic retaliations against South Korean companies in the wake of Seoul's decision to deploy an advanced U.S. missile defense system on its soil.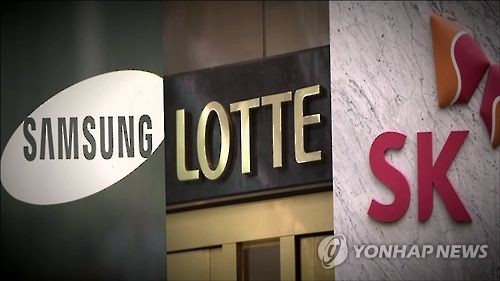 The Chinese government has shut down many Lotte outlets in China in recent weeks, citing violations of fire safety regulations while banning imports of Korean pop culture content and the sale of tour packages to South Korea.
The Trump administration recently imposed anti-dumping tariffs on Samsung and LG washing machines made in China.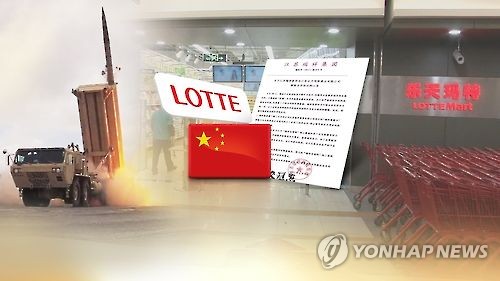 Samsung Electronics Co. said Saturday it has completed the acquisition of the U.S. automotive electronics firm Harman International Industries Inc., noting all the processes, including approval from antitrust watchdogs, have been finalized for the US$8 billion deal, which marks the largest-ever buyout by a South Korean company.
Industry sources, however, expressed concerns that Lee Jae-yong's absence may undermine the process for the integration of the U.S. firm into Samsung, saying the CEO's leadership and vision are required to bring about a synergy effect after the merger.
"We hope an atmosphere can be fostered as soon as possible so big businesses can focus on doing business in a normal manner," a source said. "The repeated criminal probe and the parliamentary hearing have greatly hurt business activities."
SK hynix Inc. submitted a non-binding bid last month to acquire a stake in Toshiba Corp.'s chip business as Japan's Toshiba informed SK hynix of its plans to sell off its memory chip business.
SK officials said they have difficulty in pursuing the takeover project as SK Group Chairman Chey Tae-won, like other chaebol owners, has been banned from leaving the country in connection with the bribery case.
Industry sources hope the prosecution probe will be concluded as soon as possible.
On the positive side, the Constitutional Court's ruling to kick out Park for infringing upon the rights of companies to do business on their own and for pressuring chaebol to donate funds to public foundations could ease the burden on businesses going forward.