Atop the Great Wall of China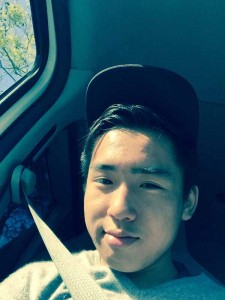 This spring, I traveled to my birthplace, a country rich in culture and history. However, this trip was none like the other annual trips I take to visit my relatives in China. Instead, I traveled along my schoolmates, took perspective as a visitor, and felt ever so intimately connected with my culture.
According to a Chinese saying, one is not a virtuous man until he has climbed the Great Wall of China. Growing up in the illustrious city of Beijing, I'm familiar with its historical sites and natural splendor. However, I've never climbed the Great Wall prior to this trip. In order to fulfill the Chinese saying (jokingly of course), I along with my companions set out for the top. We soon discovered that the hike was way more difficult than we had thought. The casual incline at the beginning of the hike soon turned into a 90° stairless monstrosity. The sides of the trail was lined with hand railings to short to be helpful to the hikers. It took us roughly two hours to reach the top. As I stood atop the zenith of the Great Wall, breathless, I glanced back at the waves of people journeying to the peak. At that moment, I saw a breathtaking view that would forever change my perspective on our (human) limits. I saw young couples carrying their children, trekking slowly but surely towards the peak, stopping once in awhile to break under the baking sun. And the elderly people, some with crutches, others with selfie sticks, marching towards the zenith. As I stood there, fascinated by the view, I began to think of words that represent the us. If one would describe giraffes, then one could use words such as tall and long necked. But what about us? I took another look down below and my thoughts began to gather. Perseverance, resilience, and community… As these words flowed into my mind, I realize that it was not appearance or physical characteristics that should define us humans, but the qualities and virtues that we share.
I don't know if I returned from this trip a virtuous man according to the Chinese saying, but I definitely returned a more sophisticated and thoughtful individual.