Two Korean-American Women Finalists for Corporate Counsel Awards
Candice Hyon & Jacklyn Park Among 32 Finalists for L.A. Business Journal Honor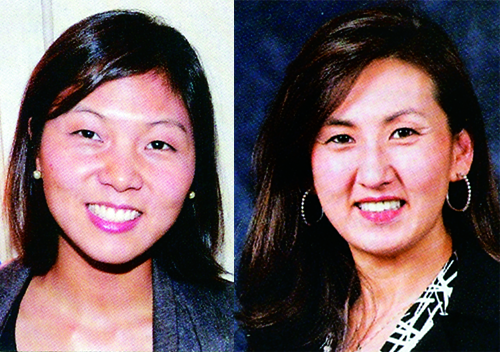 By Sung Hoon Goo
Two Korean-American women attorneys are among the 32 finalists for the Los Angeles Business Journal's 2013 Corporate Counsel Awards.
The award, in its fourth year, is described as a recognition "for exceptional legal skill and achievement for in-house responsibility and leadership as evidenced by the highest professional and ethical standards, and for contributions to the Los Angeles community at large."
Candice Hyon, a graduate of UCLA and UC Hastings Law school, works for clothing retailer Forever 21. The La Canada native maybe short on experience, but it didn't take long for her to be touted as a rising star in the industry.
Jacklyn Park is senior corporate counsel at Oracle Corporation, where she is the lead attorney for Mergers & Acquisitions and Strategic Investments. She has closed deals in excess of $20 billion in total value during her tenure.
Park, a graduate of UC Berkeley and Harvard Law School, has been active in the community for many years. She has served as a board member of the Korean American Bar Association, the Korean American Coalition, and Voices In Harmony.