Yuna, you have competition !
Russian prodigy Lipnitskaya emerges as threat to Kim's repeat bid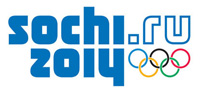 By Kim Tong-hyung
The last four years in women's figure skating were defined by a rivalry as lopsided as a hammer versus a nail. Kim Yu-na, the fearless and peerless Korean skater, dominated at will and Japan's Asada Mao has been her favorite foil.
But it now seems that Kim might have finally found an opponent who could truly bring out the best in her in what she says will be her last competitive appearance.
The 23-year-old native of Bucheon, Gyeonggi Province, had expected to arrive in Russia as the face of the Olympics. But the biggest star in Sochi in the first few days has been 15-year-old Yulia Lipnitskaya, the baby-faced hometown sweetheart who just laid waste to the field in the team event and emerged as a candidate to upset Kim in next week's individual program.
The diminutive Russian didn't exactly appear out of nowhere. She aced her tune-up for the Olympics by winning the recent European championships. And Sochi so far has been her prolonged coming-out party.
After helping Russia secure the gold in the team figure-skating competition, where she comfortably led all women with 72.90 points in the short program and 141.51 points in the free skate, Lipnitskaya admitted that Kim was next on her mind.
"I want to see Kim perform in person. She didn't appear in international events for a long while, so I never had the chance to watch her compete,'' she told Korean reporters after the women's free skate at the Iceberg Sports Palace on Monday (KST).
"The outcome (of the competition) will be entirely up to the judges. What's important for each skater is that they skate cleanly.''
After her historic performance in the 2010 Vancouver Olympics, when she took the gold with a world-record of 228.56 points, Kim is now looking to become only the third woman ever to repeat as Olympic champion. She has already ruled out a three-peat, insisting on retiring after the Sochi Games.
When she's at her best, Kim makes it clear to anyone's whose watching that she simply works at a different level. The speed and tightness of her twists and spins, the balance and fluidity that allows her to glide on ice after moments of controlled airborne violence, and the dramatic and sexy expression embodied an excellence that equally felt special and mechanically predictable.
Lipnitskaya's performance at the Iceberg Palace provided a similar impression of transcendence. Her perfectly-executed moves, elegant expression and amazing flexibility were in display as she blew the competition out of the water and ensured that the Sochi Games will be a competition for Kim, not a coronation.
Another similarity between Kim and Lipnitskaya might be their unflappability. Kim competes like she has ice water running in her veins, which has arguably been her greatest advantage over Asada, the more athletically-gifted skater whose performance has frequently suffered under pressure. Lipnitskaya seems to be simply too talented and too young to harbor fear.
"Lipnitskaya is so cool-headed. The whole world is on your shoulders in that moment, and Yulia rocked it,'' said former American skating great Johnny Weir, now an analyst for NBC.
With the women's individual competition suddenly looking more open, Kim will be required to bring her best game.
It now seems that Kim is now comfortably distanced from her foot injury, which sidelined her for three-months before the Golden Spin of Zagreb event in Croatia in December. While she won the gold in Croatia with 204.48 points, Kim had shown some rust, falling on a triple lutz-triple toe loop that opened her free skating routine.
But she looked a lot better in January's national championship when she finished first place with 227.86 points and further illuminated her Olympic prospects. Aside of Lipnitskaya and Asada, American skaters Gracie Gold and Polina Edmunds are considered as Kim's closest competitors.
The women's individuals will begin on Feb. 20 at the Iceberg Palace. Kim, currently training personally, will arrive in Sochi on Thursday.