UC Berkeley plans to hold K-pop conference
By Park Jin-hai
An in-school club at UC Berkeley will hold a two-day convention on the colorful and diverse aspects of the K-pop community. Under the theme "[Be] CHROMATIC," KPOPCON will be held on March 8 and 9, in and around the university campus in northern California.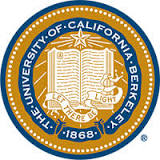 "KPOPCON strives to gather fans from all backgrounds to celebrate the continuously evolving K-pop community in a social, creative, and academic setting," said its organizer K-Popular. "While enjoying the hallyu content provided during the workshops, we hope fans will find their creativity and dreams."
Since the student club launched the K-pop event in 2012, it has been providing a platform for studying the phenomenon academically as well as organizing dance competitions and fan meet-ups.
The event will be all about K-pop. Participants will participate in workshops interspersed with singing and dancing.
On Saturday, workshops on K-pop's shifting representation of gender and sexuality, incubation systems, and the collision between K-pop and K-drama will be an opportunity to offer an in-depth analysis of the rise of the K-pop community.
The second day will be more about fun. There will be a joint meeting of fan clubs active in the United States, such as Soompy and JYP Nationalists. Participants can join talent shows and perform cover-dances to K-pop acts EXO and Teen Top.