The Issue of Capital Punishment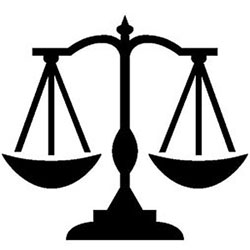 Capital punishment is the legal act of killing someone as a punishment for his or her crime. Initially created to strengthen the role of punishments, capital punishment sought to limit the number of crimes.
It was first developed in the 18th century by Henry VIII to decrease the crime rate. The death penalty has developed from then on and is still used today in some countries to punish criminals.
Countries like Afghanistan, Bangladesh, Cuba, Egypt, Japan, and Zimbabwe permit the death punishment in their countries and states such as Alabama, California, Florida, Idaho, Ohio, and Utah allow the death penalty as well.
Contrarily, countries like Albania, Argentina, Cambodia, Denmark, Germany, Nepal, and Venezuela oppose capital punishment and have completely abolished it in their countries and states such as Alaska, Hawaii, Minnesota, and West Virginia have eradicated the death penalty as well.
The topic of capital punishment has been an issue for many decades. The death penalty has a significant impact on the world because this punishment is either despised by people or accepted by some. Some people believe criminals deserve a brutal, cruel punishment for their crimes while others believe no one deserves to die no matter how bad one's crimes were. These two opposing views have made people debate about the topic for many years. As a result, the United Nations has taken various measures to help solve the issue of capital punishment.
The United Nations strongly believes that the death penalty must be eradicated in all countries, which led to the adoption of the "Universal Declaration of Human Rights" stating that "everyone has the right to life" in 1948.
The UN involvement has also caused 118 nations to abolish the death penalty, yet many nations still use capital punishment to this day.
Capital punishment has once again been put to the spotlight with the recent church shooting in South Carolina. On June 17th, 2015, a 21-year-old white male entered the Emanuel African Methodist Episcopal Church, an African America church, and shot nine people.
Following the shooting, many people have advocated for the death penalty to punish the gunman. Many believe that the gunman's actions were a hate crime and must be punished appropriately.
However, many of the victims' families have been opposing the death punishment and have even stated that they have already forgiven him during a court hearing.
These two clashing opinions regarding capital punishment have made it more difficult to issue an appropriate punishment on the gunman and have once again portrayed the conflicts that arise with the death penalty due to differences in many people's beliefs.
Jessica Park
Palos Verdes Peninsula High School 12th Grade