Leap of Faith
Mogul skier Choi aims for Korea's first medal on snow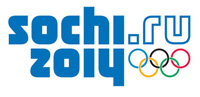 By Kwon Ji-youn
A tree is known by its fruit.
When Choi Jae-woo began skiing at the age of 4 with his father, a sports fanatic, it was clear he had a knack for the sport, and by the age of 15 he had become the youngest to represent Korea in mogul skiing.
At 6, he began mogul skiing and as an elementary school student, he was already executing back flips and 360-degree spins.
Choi, standing 176 centimeters tall, has a physique fit for the discipline, which requires athletes to carry out a series of aerial stunts. Mogul skiing is a type of freestyle skiing. Athletes perform tricks, jumps and aggressive turns on a steep mogul slope while remaining in the fall line.
Aware of this, he flew to Canada in 2008, where he trained to refine his basics and soon after won a local junior competition, after which Canadian officials sniffed around him to convince him to become naturalized.
In 2012, he returned to Korea after hearing that mogul ski coach Toby Dawson would be taking the helm of the Korean national team. Under Dawson's guidance, Choi flourished. He snagged the bronze at the 2012 FIS (International Ski Federation) Junior World Ski Championships in Italy and won the Australian Continental Cup later that year. He placed fifth in the World Ski Championships in Norway in June 2013, after which he was voted rookie of the year.
The Sochi Winter Games will be Choi's first Olympic appearance. His goal is to bring home a medal.
"I am hoping to become the first (Korean) medalist in the event," Choi told The Korea Times. Korea has yet to win a medal on snow at the Olympics. "I've won medals at different competitions, but I wasn't excited about them because my ultimate goal is to top the podium at the Olympics."
At the FIS World Cup at Val St. Come, Canada, Choi finished 27th and 41st in consecutive events _ unsatisfying results, he says. But again, he stressed that he's not too upset about those results because to him, the Olympics is what matters. He is determined to learn from his experience at the World Cup and apply those lessons on the Olympic stage.
Choi said the focus of the event will be whether he and compatriot Seo Jung-hwa will make it into the final tournament. Unlike the Vancouver Games in 2010, six finalists will make it through the preliminary rounds and those six will vie for the gold. Competitors will perform three times a day, which will require stamina and concentration.
"If I make it into the final tournament, I think I'll be able to compete lightheartedly," he said. "Right now, I'm training as I always have been. I'm a little tired, but the coach reminds me constantly that slowing down would render me unfit for the Olympics."
Choi's training includes working with male gymnast Yang Hak-sun, an Olympic gold medalist in vault, who executes the three-revolution 1080 turns, like Choi does. Yang advised him on how to maximize height and accuracy while performing aerial movements.
With exactly two weeks until the commencement of the Sochi Games, Choi says not much has changed as of yet. "I think it'll start sinking in when I unpack in Sochi," he said. "I'm nervous and excited. I can't wait to get there."
Choi, only 20 years old, says while his goal at the Sochi Olympics is to win any medal, his hopes for the 2018 PyeongChang Games is to win the gold. For now, he hopes the Korean public shows interest in the less-popular sports, as well as those in which Korean athletes are heavily favored to win.
"I will do my best in Sochi. I hope Korean citizens will continue rooting for me while I'm there," he said.