Issue of plastic waste in the oceans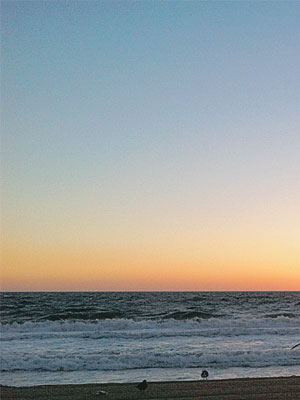 Recently written article by Laura Parker introduced a new solution to measure the amount of plastic, in tons, that ends up in the ocean.
It was a solution to measure, not a solution to help.
In 2010, eight million tons of plastic were dumped into the ocean. Pointing fingers at certain countries (ie. China, Indonesia, etc.) really does not help the cause because this is a universal problem, but delivering them a quiet yet powerful message to consume and dump less would be ideal.
Even locally, the Los Angeles County has attempted to cut down the use of plastic bags by providing paper bags for the community to spend even more money for the government.
Kara Lavender, an expert oceanographer, expressed an extremely important analogy, in which she emphasizes that we look too much into a faucet that we do not even notice the wrong that has already filled up the bathtub.
If this rate were to continue due to the lack of publicity and care that it needs, Jenna Jambeck, the leader of this experiment,predicts about 155 million tons of plastic waste by 2025.
192 out of 196 countries surrounded by the Atlantic, Pacific, and Indian Coast have created about 275 million tons of plastic, in which six million tons of the 275 have been disposed into the ocean. 6 million tons relative to the total number may not be striking, but these numbers magnified on larger scale are detrimental to the organisms that live in and around the ocean.
The fact of the matter is that six million tons of plastic presents an overwhelmingly strong case. The gap between what is found floating and what flows into the ocean is so large that we, the community, need to start closing the gap in order to redefine the ocean that we once had.
Steven Gi
Campbell Hall High school 10th Grade