Foreign shopping sites preferred for cheaper price tags: poll
SEOUL, Aug. 22 (Yonhap) — South Koreans, who make direct purchases of foreign goods, prefer overseas online shopping malls over local retailers to get better deals, especially on luxury goods, and baby and health products, a survey showed Monday.
According to the survey conducted by the Korea Consumer Agency (KCA) on 1,000 consumers, 80 percent used international online stores to buy cheaper products, considering their price tags are an average of 31.7 percent lower than those offered by domestic retailers.
The respondents used the foreign online stores six times on average over the past year, and their average spending was 270,000 won (US$240), the KCA said.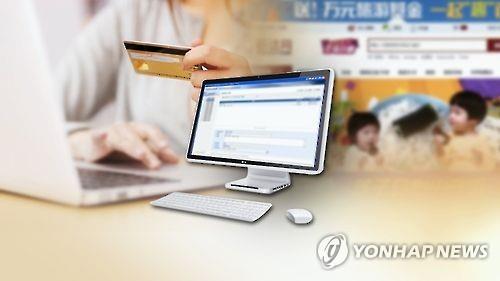 They said baby and kid products, health products and designer clothes were sold at much lower prices on foreign shopping sites than domestic retailers.
Twenty-six of the consumers used the foreign sites to buy luxury goods, considering they were 27.4 percent cheaper than they were domestically.
The most popular brand bought through foreign sites was Italian luxury brand Gucci, followed by another Italian brand, Prada, and Chanel of France.
Seven out of 10 used U.S. online stores, while a growing number of consumers were opting for Chinese and Japanese sites, the agency said.
Among the most popular shopping malls were Amazon, Walmart, eBay, Shopbop, Drugstore and 6PM of the U.S. as well as the Chinese site Taobao and the Japanese mall Rakuten, it noted.
Koreans' direct purchases of foreign goods via overseas online shopping malls rose 5 percent on-year to 411.8 billion won in the second quarter, according to Statistics Korea.