Driverless cars: the future is here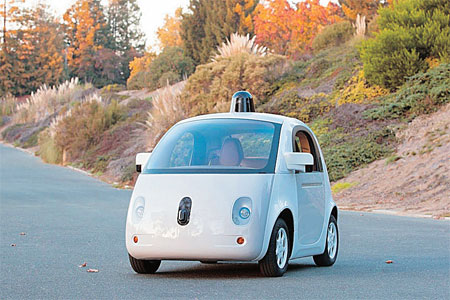 20 years ago, the prospect of a car driving itself would have been considered absolutely ridiculous. However, today driverless cars are becoming a reality.
Not only do they drive themselves, but they also do it with fewer accidents and emissions. A driverless car is equipped with many different gadgets that together make the car extremely reliable.
Various sensors on different parts of the car watch for the movements of other vehicles and edges of roads and curbs. According to reports, these car sensors can detect anything up to 200 yards away.
Also, video cameras on the car monitor everything in general, from pedestrians to road signs to traffic lights. Finally, a computer inside the car analyzes the input from the sensors and cameras and makes the necessary decisions in real time.
Due to all this advanced technology, driverless cars are very safe. They perform normal driving tasks perfectly. Also, driverless cars have the added benefit of being computerized; therefore, they don't make any of the mistakes or questionable decisions that humans would.
For example, driverless cars don't text and drive, nor do they drink and drive. They also don't have any emotions, so they can't rudely cut you off or succumb to the infamous "road rage" that has become so widespread lately.
However, driverless cars do have their cons. They have trouble navigating in harsh weather like heavy snow and rain. They also have trouble performing intuitive tasks; for example, they regard traffic police like normal pedestrians and therefore ignore their orders.
Driverless cars treat random debris, like plastic bags, as real humans and can make unnecessary maneuvers to avoid them. They also have trouble navigating parking lots because a large part of parking is common sense.
Despite these drawbacks, driverless cars will definitely become mainstream in a few years. Google has already tested its prototypes in San Francisco and other regions in California, and so far the results are flawless.
Google is also working to iron out the aforementioned flaws in these cars, and it expects to fix them by 2020. Other companies have been working on their own models as well.
In a few years, Google and these companies will perfect their cars and hopefully make them available to the general public.
Matthew Jeon
Loyola High School 10th Grade