CRUZ BECKHAM, 11, RELEASES DEBUT HOLIDAY SONG FOR CHARITY
LONDON (AP) — Another Beckham has stepped into the limelight.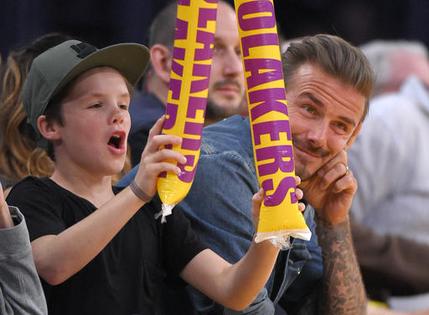 Cruz, the 11-year-old son of David and Victoria Beckham, has released his debut single, a holiday-themed pop track titled "If Every Day Was Christmas."
Beckham previewed the song Wednesday on Britain's Capital FM. He said the song contained "two of my favorite things: singing and Christmas."
Father David said he was "really proud."
Proceeds from the sale of the single will go to a charity for disadvantaged children.
Cruz Beckham is being managed by Scooter Braun, who shepherded Justin Bieber from teen YouTube sensation to global stardom.
Former soccer star David Beckham and Spice Girl-turned-fashion designer Victoria have three other children: Brooklyn, 17; Romeo, 14; and 5-year-old Harper.